MAX POWER, MAX CONFIDENCE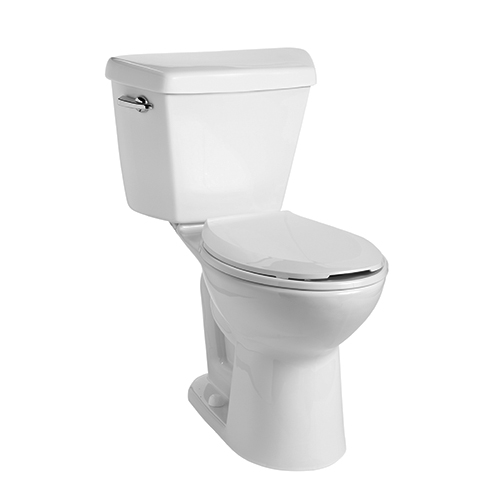 Designed for power, Denali® was engineered to surpass standards in flush performance and drain line carry. Denali utilizes a dual side jet flushing system to deliver Mansfield's most powerful flush in both volume and velocity. With modern lines and delicate curves, you don't have to compromise between performance and style — have it all.
INCREDIBLE POWER
Independent testing* proves the flushing system (higher water level, 3-inch flush valve, and dual side jets) can push 1,200 grams of waste.
INCREDIBLE DISTANCE
Captures all particles and carries waste down the drain line 1.5 times further than code requirement— a full 60 feet.
EASY-TO-CLEAN SURFACE


The highly-engineered PuraClean® glaze finish is 48% smoother than the nearest competitor**, making the bowl easy to clean and bacteria resistant.
SIMPLE, 2-BOLT INSTALLATION
Our SmartFasten™ System provides a sturdy connection between tank and bowl to prevent rocking and leaking.
ERGONOMIC SMARTHEIGHT™ BOWL
16-1/2″ tall bowl is just the right height to make sitting and standing easier.
Click here to view the product page. 
* Mansfield Independent Testing, 2015.
** Mansfield Internal RIQ Testing 2015.