Corona, Our Parent Company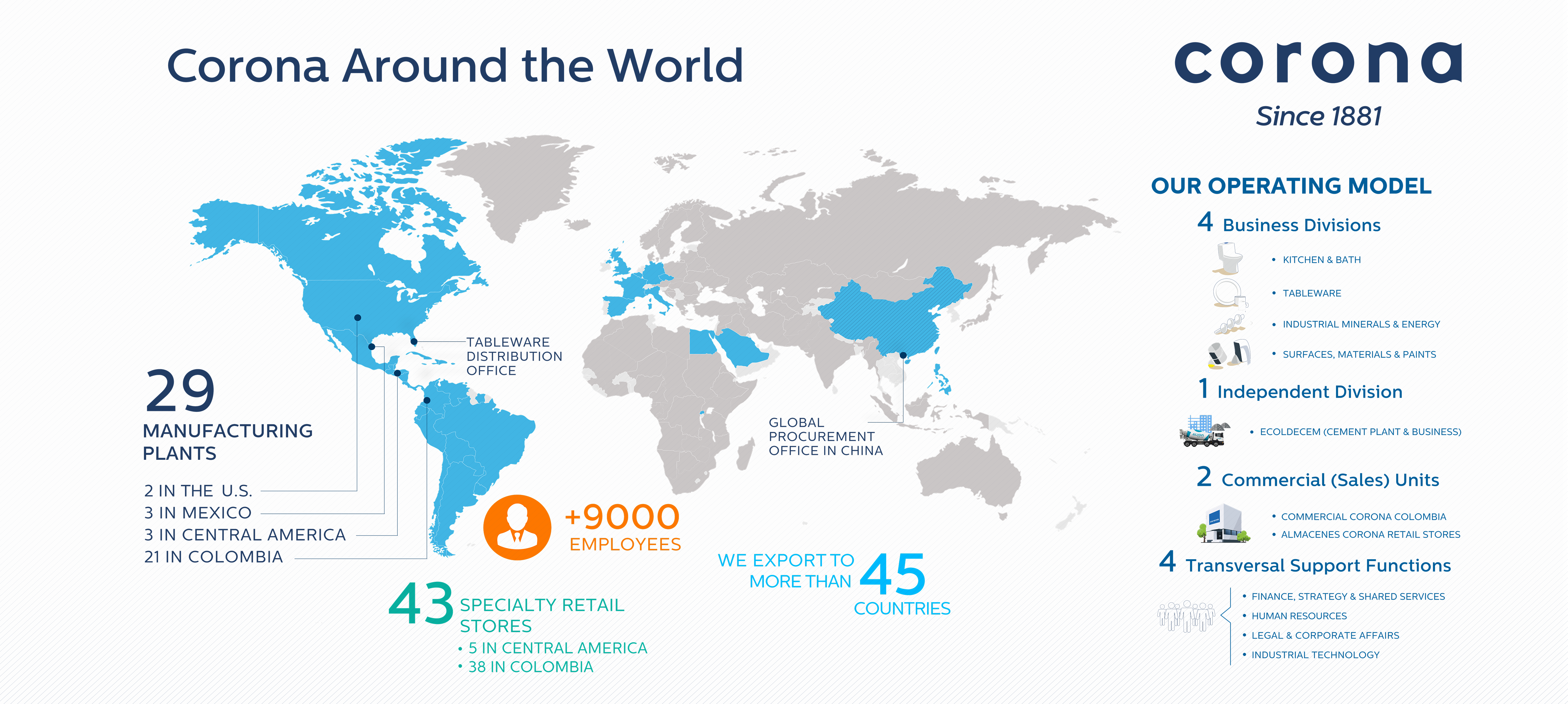 Corona Industrial (Corona) is a Colombian multinational with 140 years of expertise in the manufacturing and distribution of products and solutions for the home & home improvement, construction, industry, agriculture and the energy sector. It consists of four Business Divisions – Kitchen & Bath; Surfaces, Materials & Paints; Tableware; and Industrial Minerals & Energy –  two Commercial (sales) Units that are Almacenes Corona and Corona Commercial Colombia – and Transversal Support Functions.
Corona has 20 manufacturing plants in Colombia, 2 in the United States, 3 in Central America and 3 in Mexico, as well as 38 specialty home improvement stores in Colombia under the retail formats of Centro Corona and Tienda Ceramica and 5 in Central America under the retail format of Solutions, and a global sourcing office in China. In partnership with Cementos Molins of Spain, Corona established Empresa Colombia de Cementos that produces and distributes cement in Colombia under the brand ALION.
Multi-National Company that Offers Worldwide Employment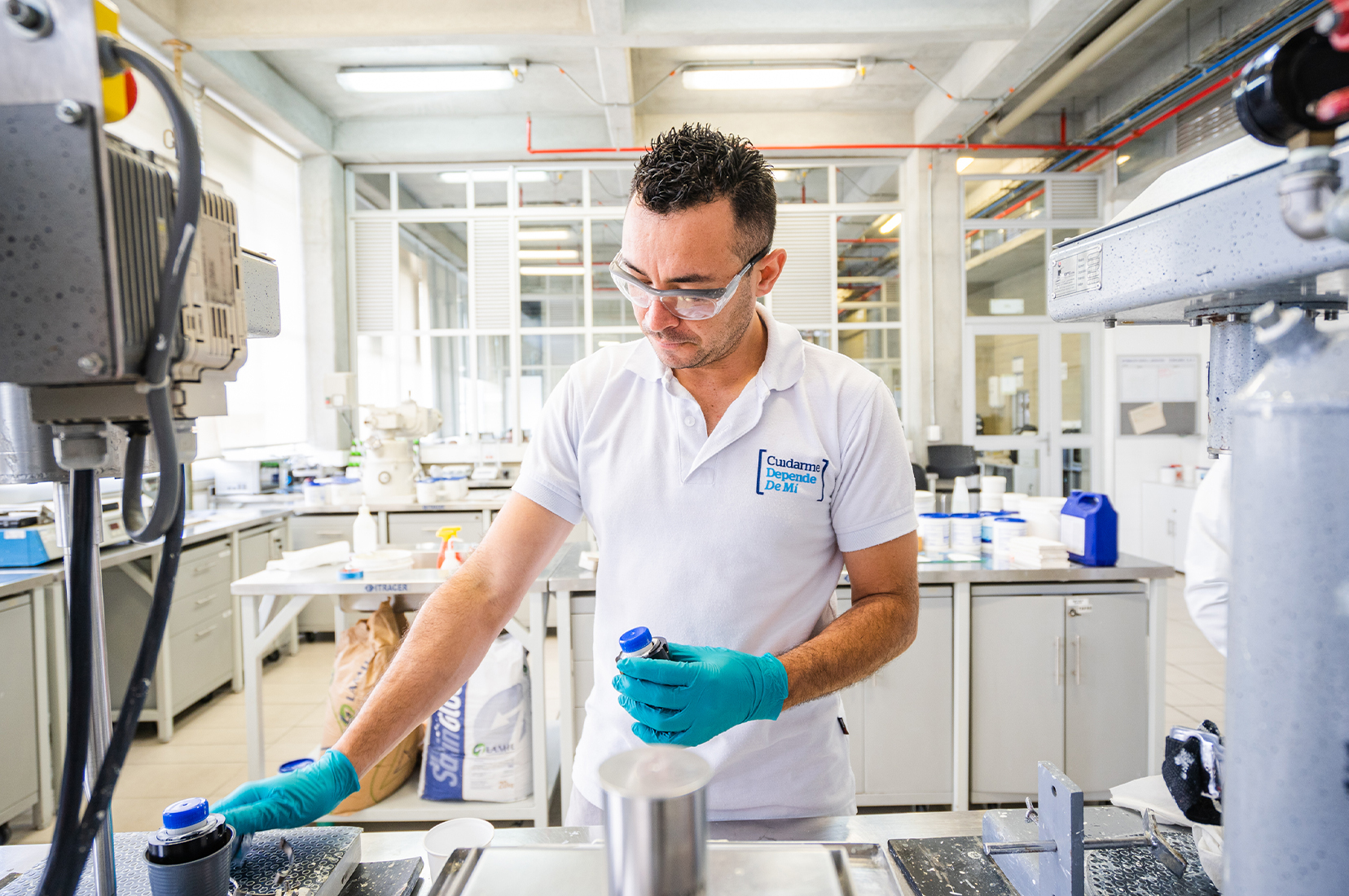 Corona generates more than 8,800 jobs worldwide and exports its products to various markets around the world, including the United States, Canada, Mexico, Brazil, Chile, Central America, the Caribbean, Italy, Spain and the United Kingdom. Corona is a leader in remodeling and construction in Colombia and a solid competitor in other international markets.
All the internal and external operations carried out by Corona are based on the company's Code of Ethics, which reflects its values and promotes transparent business practices.
A Long-Standing Commitment to Sustainability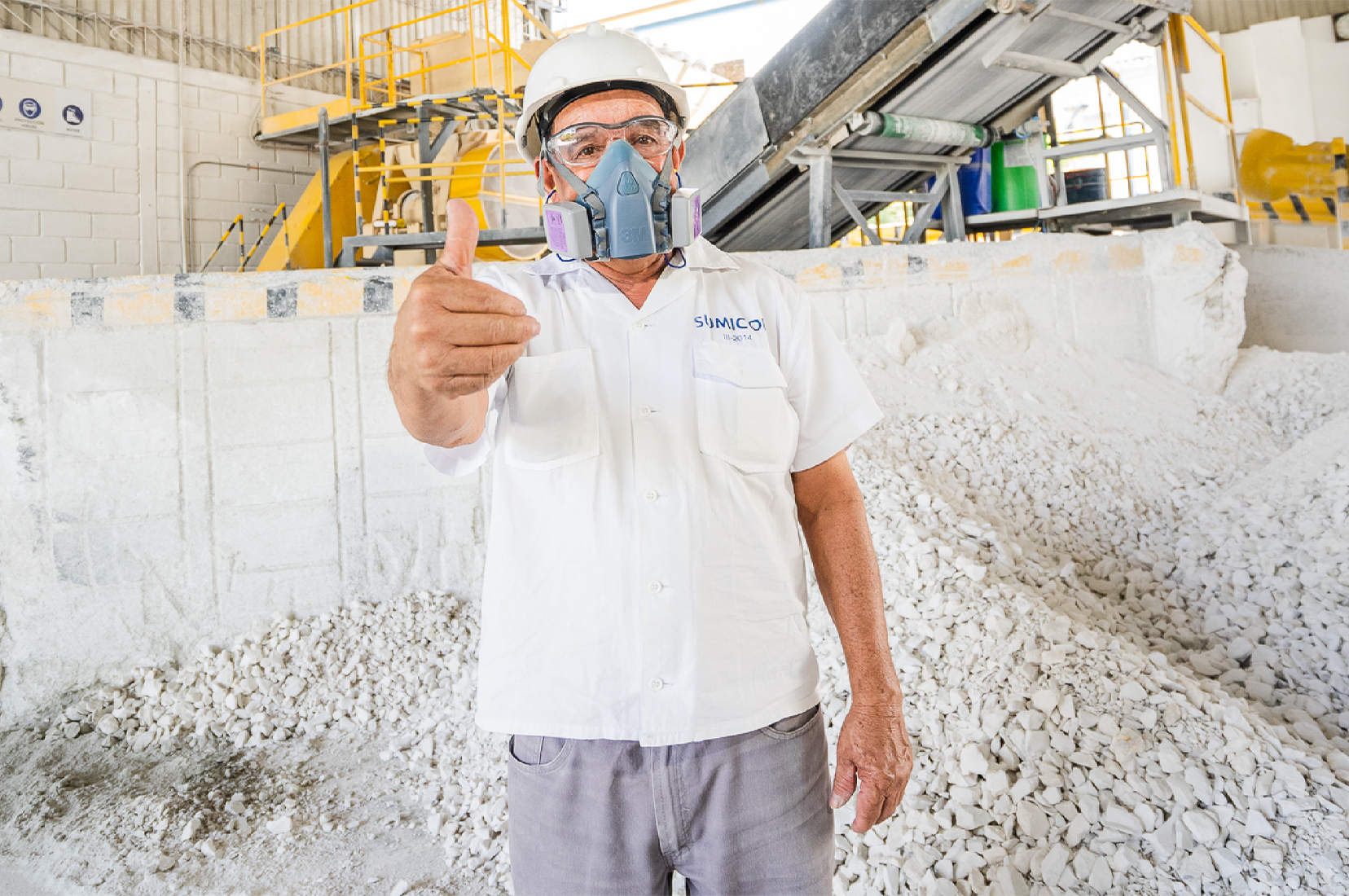 Corona is committed to the sustainable development of society and the planet from the triple bottom line perspective: in social, economic and environmental terms.
The initiatives carried out today seek to ensure the satisfaction of the needs of future generations. Corona develops projects where it leverages its strengths in business to generate shared value for its stakeholders.
For more information about Corona´s commitment to Sustainability, click here to see the Company´s main achievements that were reported in the 2020 Sustainability Report.