In the sanitaryware industry, plumber loyalty is the gold ticket to success for a manufacturer. After 87 years making more than a million toilets a year, Mansfield Plumbing has racked up many gold tickets.
"We've used Mansfield products for more than 25 years," says Phil Schwartz, president of Schwartz Heating and Plumbing in Whitehall, Pa. "We keep returning to Mansfield because they've never given us a reason not to … they produce a top-quality product that's affordable with an outstanding warranty.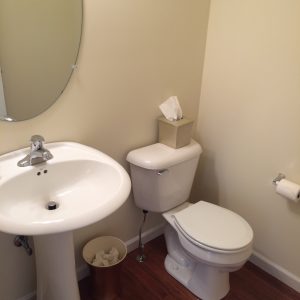 "Throughout all those years performance issues have been virtually non-existent for us. In our experience, Mansfield products always perform reliably over long periods of time."
Schwartz's team installs more than 750 toilets a year for new homes constructed by Sal Lapio Homes, Paxos Homes, Kay Builders and Castle Builders. He cites the style, performance and value of the toilets as a key reason for the company's loyalty to Mansfield.
Gill Plumbing Co. out of Lilburn, Ga., a third-generation-family owned business, also expresses loyalty to Mansfield toilets. "For the past 28 years we've installed Mansfield toilets in apartment, townhome and senior living centers," says Mike Gill, president of Gill Plumbing Co. "We're installing almost 5,000 toilets a year so we need a dependable product. The Alto and SummitTM toilets we use are priced competitively and are reliable for their quality. The exceptional service after the sale keeps us a loyal Mansfield customer."
In the Raleigh, N.C. market, American Plumbing Co. out of Garner has kept returning to Mansfield products for the past 15 years because of the availability and dependability of the toilets and pedestal sinks.
"We install around 3,000 Mansfield toilets each year for builders like Lennar Homes, Legacy Custom Homes and Ashton Woods Homes," says Tommy Poole, president and owner of American Plumbing Co. "We recommend Mansfield to our customers because the products are produced in America and have proven to be dependable. These toilets have a reputation for flush efficiency and are easy to install and service."