You're a plumber stressed out and trying to meet a deadline. It's 3:35pm on a Tuesday and you just remembered you need four Summit toilets for your next project that starts Friday morning. How can you get your toilets quickly? Just call your Mansfield dealer.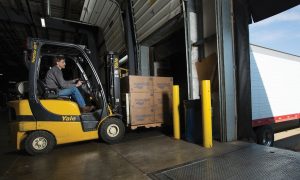 At Mansfield we offer our dealers a Quick Ship Program that can get them the toilets you need in just one or two days. When using this program your dealer can get you between four and 12 pieces in the Summit, Quantum or Affordable Style product lines. The pieces are delivered to your dealer in the continental United States within days.
At Mansfield Plumbing, we supply you with the products you need, when you need them.  Rely on us to support the growth of your business, help solve challenges and delivery top-quality products in a timely manner. Next time you need toilets FAST, ask your dealer to use Mansfield's Quick Ship program!