As companies across the country observe "Made in the USA Day" today, Mansfield Plumbing celebrates the day by marking 86 years of manufacturing operations in Ohio.
"We're proud of our dedicated effort of maintaining our 'Made in the USA' manufacturing efforts," says Jim Morando, president of Mansfield Plumbing. "We support the American worker by keeping more than 600 people across the country employed producing our first-class plumbing products. We're also providing support to the local communities where we have facilities, so there's a positive 'ripple effect' of our commitment that benefits our country's overall economy."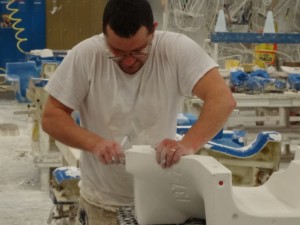 Morando points out that Mansfield's production of sanitaryware and bathware products in the United States means the products have a lower carbon footprint versus other similar products made and shipped from China or other locations.
"Because our products are made in the U.S.A., we're able to offer shorter lead times and higher fill rates than other vitreous china manufacturers," says Morando. "We're shipping product within our own country, not from half way around the world.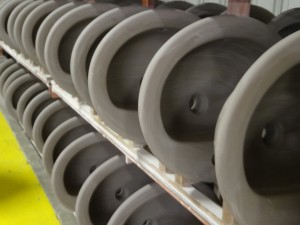 "To make life even better for our customers, we commit to shipping full truckloads of U.S.A.-made products in just seven business days. That's fast turn-around service for our valued customers who don't want to wait weeks to get a toilet or tub after an order is placed.
"By manufacturing in America, we can respond faster to marketplace needs than our competitors. That means we're able to provide quality products in a timely manner that help installers save time, money and on expensive call-backs."