Today is Made in America Day … which we happily celebrate at Mansfield Plumbing since the vast majority of our products are made in Ohio and Texas.
How important is Made in America to consumers? Extremely.
Gary Pember, Vice President of Marketing at Mansfield Plumbing relates that Made in America is a trend influencing industry sales. "Whether because it's an election year or people are tired of waiting for products shipped from overseas, there's a strong request right now for Made in America sanitaryware products," says Pember. "Certainly we know products made in the USA mean more employment of Americans, faster delivery times and provide a smaller carbon footprint compared to imported products. However, the current push right now also appears more 'patriotic' than in previous years."
Recent research shows that almost eight out of 10 American consumers show preference to purchasing an American-made product than an imported one.* In the same survey, more than 60 percent of those interviewed said they would also be willing to pay 10 percent or more for American-made products. This supports the 2012 findings of the Boston Consulting Group that shows more than 80 percent of consumers in the United States said they would be willing to pay a higher price for American-made goods than for those products made in China.**
Operations at Mansfield Plumbing have accelerated to meet the growth of current orders and anticipated product demand for 2017. The company hired a record number of people in 2016 and now employs almost 700 American workers.
"Even though we're incorporating more robotics into our operations, we continue to hire people on an ongoing basis," says Pember. "The increased automation makes it better and easier for people to work in the plants by having machines do some of the heavy lifting. Robotics help increase efficiencies in our plants along with allowing us to quickly and resourcefully manufacture products.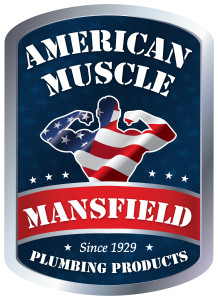 "These advances are important because we're preparing for 2017 — a year when we plan to grow our product offerings with toilets that meet all the trends of cleanability, performance and environmental that are desired by consumers."