What do these three things have in common: 1 – a child's soccer game. 2 – a neighborhood party. 3 – getting your tires rotated. The answer is they're all great opportunities to network for new business.
You don't have to "hit people over the head" with your business message. Simply insert into your conversations with other parents, homeowners or even people in a waiting area what you do for a living and offer to help out if they ever need your services.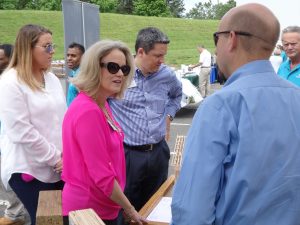 Networking really means looking for any opportunity to share information on your services with new people, and to learn about their needs. So, make sure to have a few business cards always in your wallet for when you're meeting new people.
If you're uncomfortable being proactive about networking, start by asking what line of business the person is in that you're meeting. Once they've answered your question (giving you more insights into them!) they'll most likely ask about your business … which is the perfect time to offer your services and your business card.