If you're a fan of the popular TV show, Big Bang Theory, you may remember a fun holiday episode from December of 2008.  After Sheldon receives an autographed Leonard Nimoy napkin from Penny, he inundates her with more than a dozen baskets of toiletry items and bathroom gifts to show his thanks.
Try being a bit like Sheldon this holiday season. From towel sets to bubble bath to funny toilet paper, there are numerous bathroom gifts you can bestow on friends and family.  Here are some of our favorites: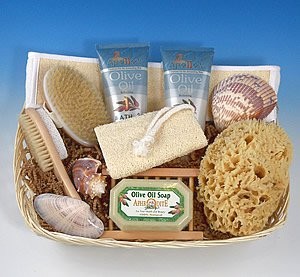 – Themed shower curtains reflecting someone's love of the beach, comic book characters or the holidays.
– A shower gift basket themed just for men.
– An ultra soft bath rug to keep toes warm.
– A building blocks soap set that reminds you of Legos.
– A unique toilet paper holder to complement any bathroom décor.