Looking to make your bathroom a bit "sweeter"? We can help!
Mansfield Plumbing's six collections in the Affordable Style Designer Series offer options for a stylish ADA-compliant SmartHeightTM toilet, sink and bathtub (available in relaxing whirlpools or air massage tubs).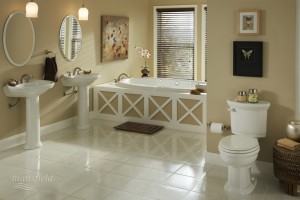 The Brentwood® Suite and Barrett Suite boast a traditional design while the Essence Suite has a soft, transitional style that is clean and timeless. The Montclair Suite features an eclectic personality — the perfect balance between traditional and modern elements. The Waverly Suite offers clean, crisp lines in a traditional English-inspired design while the Enso® Suite features a contemporary style with sleek, smooth lines.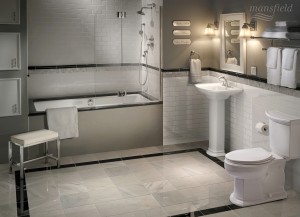 "There's nothing sweeter for a builder, remodeler or homeowner than to get coordinating bathroom fixtures all within one suite collection," says Adriana Miller, product manager with Mansfield Plumbing. "While these products can certainly all be purchased individually, when used together they provide a striking combination of style, performance and affordability."