Sleek, sophisticated styles will make the tub the centerpiece of any bathroom
Perrysville, OH – Oct. 19, 2017 – Looking to add an air of elegance to a bathroom staple, Mansfield Plumbing Products has designed a contemporary line of freestanding bathtubs. Channeling the timeless style of old Hollywood glamour, the American manufacturer has unveiled the Whitley Collection, which features six different styles distinctly inspired by and named for an iconic actress. Whether you're an Ava, Brigitte, Jayne, Lana, Ingrid or Greta, these alluring tubs are more than ready for their close-up.
Fittingly, the collection is named after H. J. Whitley, the man who became known as the "father of Hollywood." Each premium bathtub provides a high-end look with the reliability Mansfield is known for. These timeless tubs are finished in a high-gloss cast acrylic for superior heat retention, long-lasting shine and an easy-to-clean surface. Additional features include: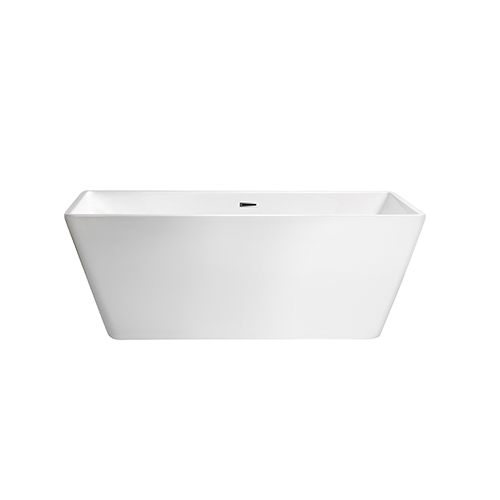 Tip toe drains in five finishes: white, chrome, brass, brushed nickel or oil-rubbed bronze
Integrated waste and overflow, which eliminates the frustration of hard-to-reach drain connections
Adjustable, concealed leveling legs for easy installation
Fiberglass reinforcement for tub rigidity
Unique design features for each of the six tub styles
"Bathroom design has shifted, with showers and tubs increasingly becoming separate entities," said Phil Cunningham, vice president of marketing. "The baths from the Whitley Collection provide the luxurious, sanctuary-like space homeowners want without a high-end price."
To get people soaking sooner, Mansfield guarantees fast shipping. From the time the order is placed, the tub ships in only five days. Additionally, Mansfield ships its tubs on an oversized pallet and applies a Tip 'n' Tell indicator to every shipment. The indicator will show whether the product has been mishandled during the shipping process, ensuring the tub gets to its final destination flawlessly. Once installed, Whitley Collection tubs offer superior performance and are backed by a 10-year guarantee.
To determine which leading lady suits your timeless style, visit www.mansfieldplumbing.com/new-whitley-collection/.
About Mansfield Plumbing Products:
Mansfield Plumbing Products manufactures millions of pieces of sanitaryware and bathware each year at its facilities in Perrysville and Big Prairie, Ohio, and Henderson, Texas. Founded in 1929, Mansfield Plumbing, which is owned by Corona, is a leading producer of top-quality, high-design, performance plumbing fixtures and fittings for use in residential, commercial and institutional markets. For more information, visit www.mansfieldplumbing.com or call 877-850-3060.
###