Mansfield Plumbing's 2015 Ultimate Summit Sweepstakes has been extended until September 30, giving licensed plumbers and contractors more chances to win!
A 2015 Jeep Wrangler Sport 4×4 is the grand prize offered in this exciting sweepstakes. Every time a licensed trade professional purchases any Summit toilet between June 1 – September 30, 2015, they're entered to win one of 65 prizes — plus the grand prize of the 2015 Jeep Wrangler Sport 4×4!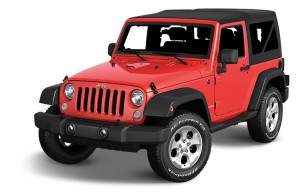 Other prizes in the sweepstakes include Weber Genesis Gas Grills, $100 gift certificates to Texas Roadhouse and folding buck knives. For details, rules and full promotional information, visit www.summitsweepstakes.com.