Your Career Starts with Mansfield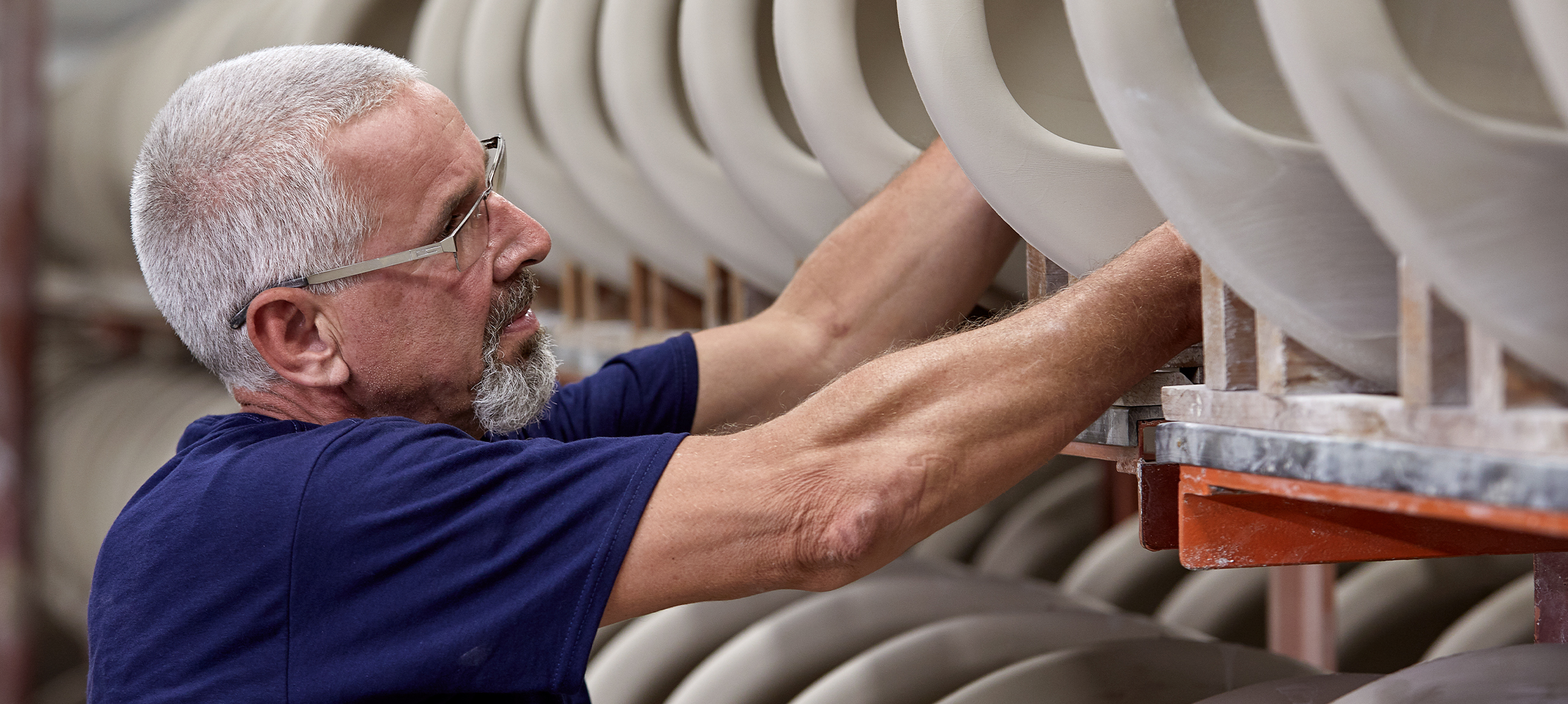 At Mansfield, we believe in our employees. Together, we work to provide quality bathroom products for homes and businesses across the country. We serve a community that expands outside our plant, through our foothills and beyond our borders, knowing what we do is more than a toilet, bathtub or sink – it's a piece of your home.
What we Can Offer
Competitive Pay & Benefits
Health insurance, retirement plans, paid time off and incentives
Growth Opportunities
Most of our employees are promoted from within
Leadership Development
Get support and training to help you succeed
Community Outreach
We support local and neighboring businesses and organizations
JOIN OUR TEAM
I think Mansfield Plumbing has got to be the best career choice anyone can make. They care about their employees, they pay well and they create a fun atmosphere for you to work in. The heat can be killer, but you still feel cool working with the cool people you work with.
– Jonathon Yant
I really enjoy working at Mansfield Plumbing because we are a unit. We're like a family working together, the work is hard…it's challenging, but that's what I enjoy doing.
– Chad Pfahler
I really enjoy working at Mansfield Plumbing for all the people I have worked with and still work with now. The people is where it's at. The job is easy, well paid. But, like I said, the people is where it's at.
– Danell Bradley
My family has been in the business for roughly 90 years. It's cool for me to be in here knowing that my grandfather and my great-grandmother worked in here. The friendships that are made are going to be life-long. I personally enjoy taking ownership in the quality of the bowls. Made in USA means a lot to us, we take a lot of pride in our work. That's why I enjoy working here.
– Andrew Iceman
We like the history – both of the company and of our family. I grew up as a Pottery Baby; my dad retired from here. Growing up I say, we always had everything we needed and most of what we wanted, which is a pretty great way to grow up. Now, me and my husband both work here. We're able to provide a very steady income for our three kids and raise our kids in our hometown. I appreciate the stability Mansfield Plumbing has given us.
– Andy & Kari Reidenbach
Number one is because of the pay. Number two, it's more of a diverse company, they allow females to do what males can do. I like that about the company. There's a lot of room for improvement. I'm one that's been improved a lot here. Over the last two years I've moved all the way up to almost a lead now. I am a steward for the union. I just like working here, in general, like the people, like everybody I'm around and I like the environment.
– Kurtis Smith
Our company has always been gracious in giving to good causes. Three times in my 43 years of employment here I have asked for [product] donations and the pottery has always come through.
– Bob Bolen